One of the most unique and scenic holes at Island View Golf Club, this par 4 requires a well-placed tee shot to have a chance at a birdie.
Heavy woods line the right side of the fairway, and a large oak tree crowds the fairway just in front of the tee box. Long tee shots that run along the tree line will put you in the best position for a shot to the green. Just don't be short AND right. It will set up a need for an extra shot before going for the green.
The fairway after the dogleg goes straight uphill into a small green. Although birdie and par are both able to notched, many players will be happy to escape without a larger number.
Men's Handicap: 5  |  Ladies Handicap: 5

398 Yards

 384 Yards

 310 Yards

310 Yards

310 Yards

310 Yards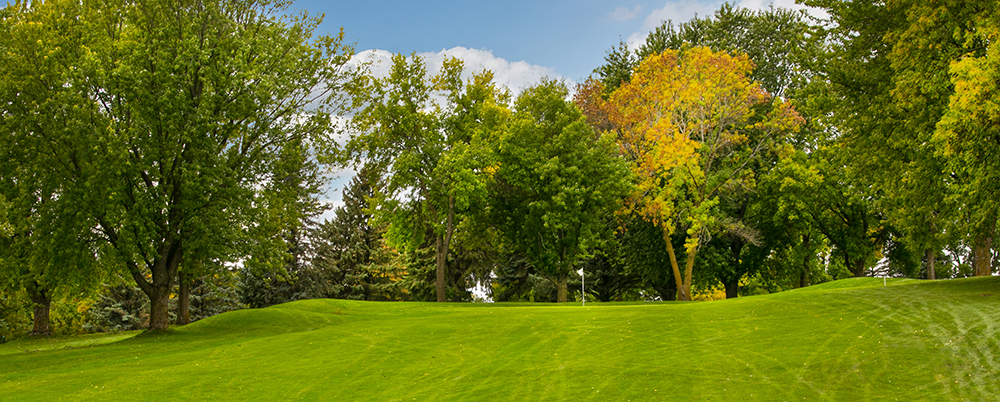 Hole Descriptions & Flyover Videos