Simliar to the previous hole, players on this par 4 tee off from high on the bluff and shoot down into the valley. Tee shots would be well placed on the left side of the fairway to avoid the two bunkers on the right. Being on the left side also sets up a nice approach shot onto the small, elevated green.
Players hitting a very short tee shot will find it very difficult to get on the green in two, as like the previous hole, this part 4 plays virtually straight uphill.
Players hitting off the red tees get big advantage in distance, but will have to contend with the left-side bunker and also the first bunker on the right side of the fairway.
Men's Handicap: 13  |  Ladies Handicap: 11

374 Yards

 357 Yards

 357 Yards

 319 Yards

 297 Yards

 297 Yards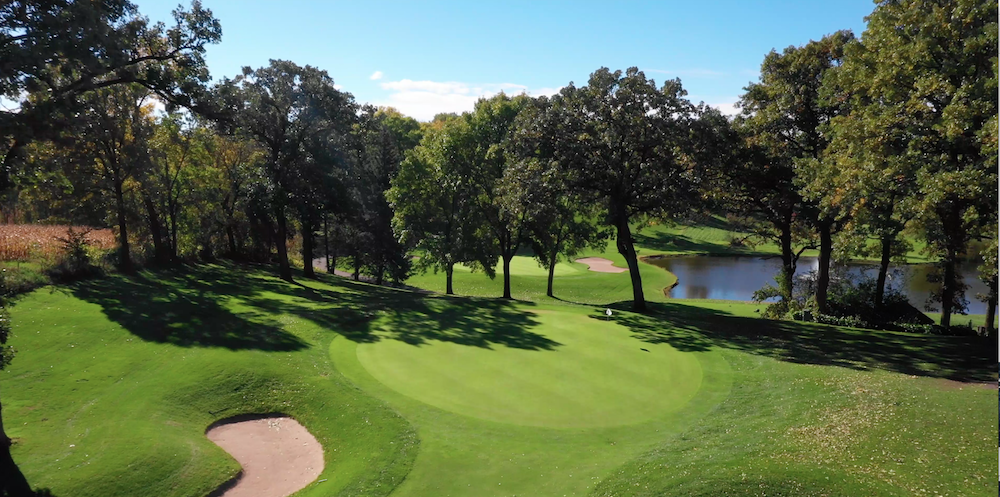 Hole Descriptions & Flyover Videos