Hole #7 is a long par 4, where players tee off high on the hill and hit down into the valley into a wide open fairway. Fairway bunkers are located to the right and left of the landing area, but long hitters can take them out of play with a good tee shot.
After the tee shot, it's straight uphill to the green, which is protected by trees and a bunker to the left. With a good tee shot, this green is definately reachable in two.
Although birdies are attainable on this hole, don't feel bad about notching a par on this hole.
Men's Handicap: 3 | Ladies Handicap: 9

390 Yards

370 Yards

345 Yards

345 Yards

290 Yards

290 Yards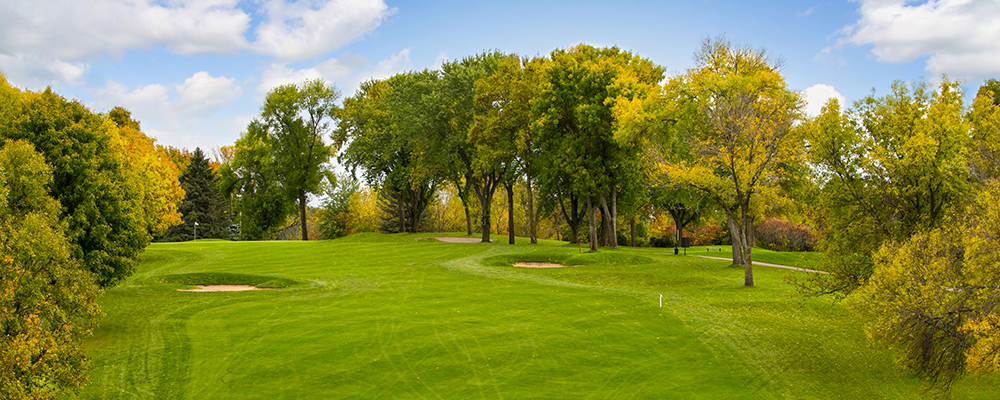 Hole Descriptions & Flyover Videos